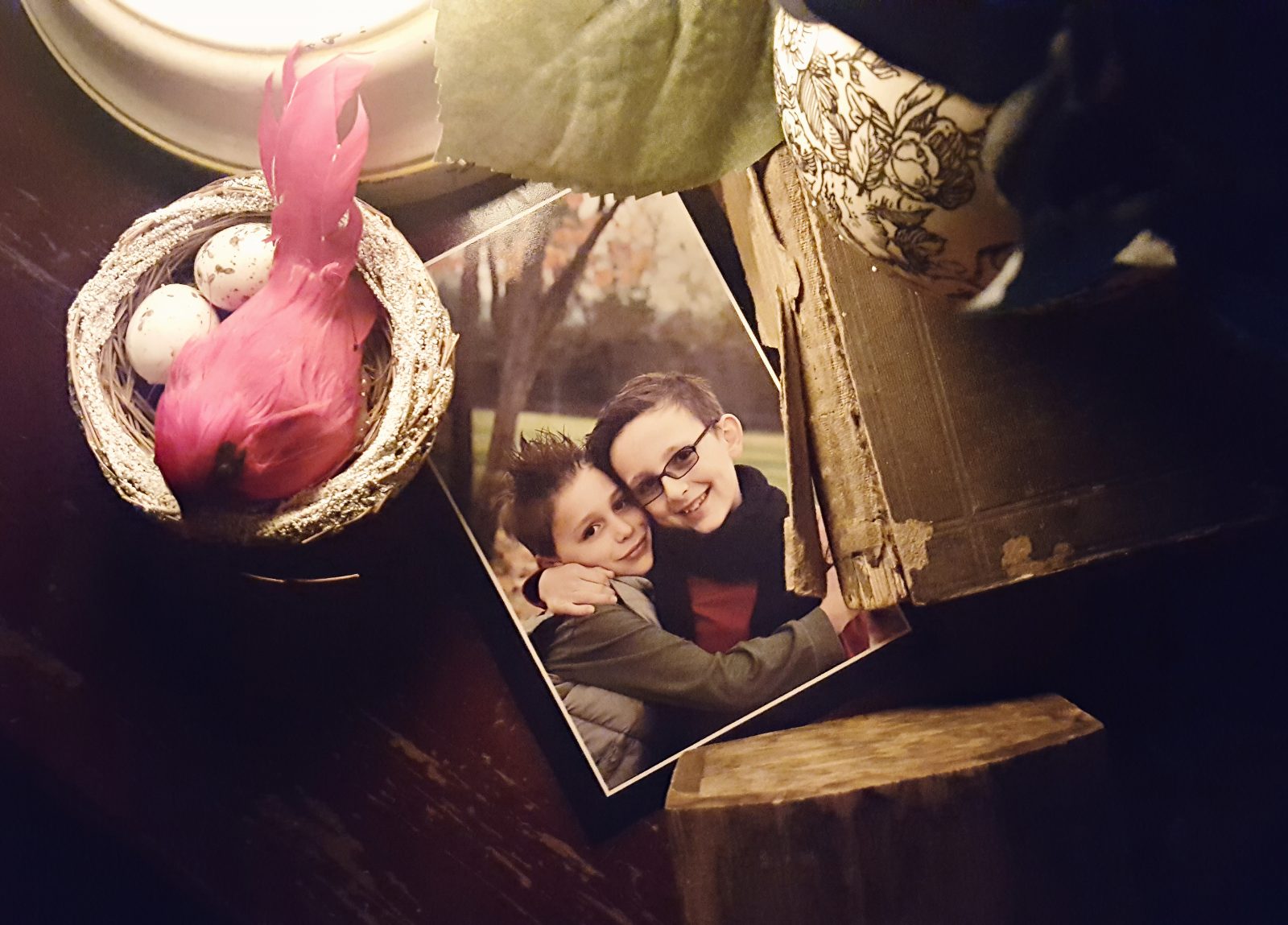 Can Pretty Things Help Chronic Pain Sufferers?
Coping with Arthritis pain takes more than medications, exercise and eating right. Mental health is just as important.
As I leaned over to turn the lamp off on this teeny, tiny table, I spied this little scene. I'm not sure how the photo got where it did but the photographer in me saw beauty in these random objects surrounded by the soft warm glow and instantly knew that this image would forever warm my soul make me smile.
I have long said that there is beauty everywhere, you just have to look.
Yeah, yeah, I realize that I'm not the first to say it, but its very true. I'm a visual person and I do in fact see beauty all around. I believe my ability to see beauty even in the everyday and mundane things, has helped me cope with so much pain. When you live with a chronic illness there are days when you feel hopeless and isolated. It doesn't matter how great your support system is, sometimes you cannot help but wallow and feel sorry for yourself. The good news, at least for me, I can surround myself with pretty things. I find this relaxing, and it lifts my spirits. At this stage in lufe, anything that helps me cope with chronic Arthritis pain is a go, even if it's a simple decor arrangement!
In the past I have been teased by friends because I have many decorative vignettes placed around my house. We don't have a big home nor do we have much shelf space to decorate so I have to get creative. I currently have a silver tray that I decorate with random items. If I'm going to be completely honest, the coffee table no longer holds these beautiful displays because… puzzles. Yup, we have reached the age of puzzles for recreation and I accept this, but I digress. Sometimes I swap things depending on holiday or season to keep it fresh. I also made a point of placing this tray where I will see it often… by my recliner, because hey, it's always easier to relax while looking at pretty things! That's why I keep Magic Mike on the DVR, but again, I digress.
Creating Your Own "Happy Place" Vignette 
Challenge: Find a spot you look at often in your home and create a display of things that make you smile, make you feel good, make you feel relaxed, generally, items that make you happy. Add levels(Books work great for this) as displays become more visually appealing when there are layers, and textures. Coordinating colors will look best so try not to be too random.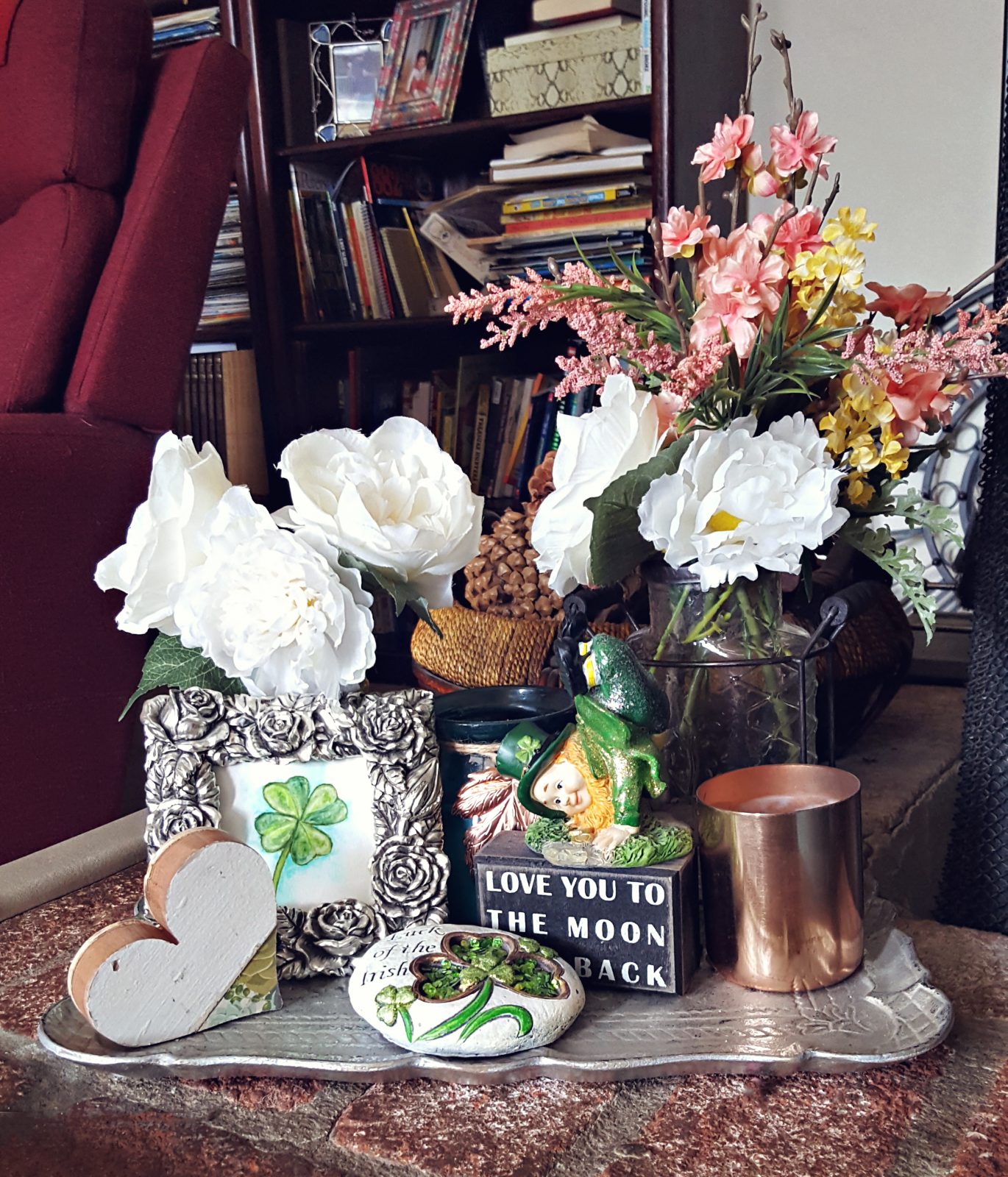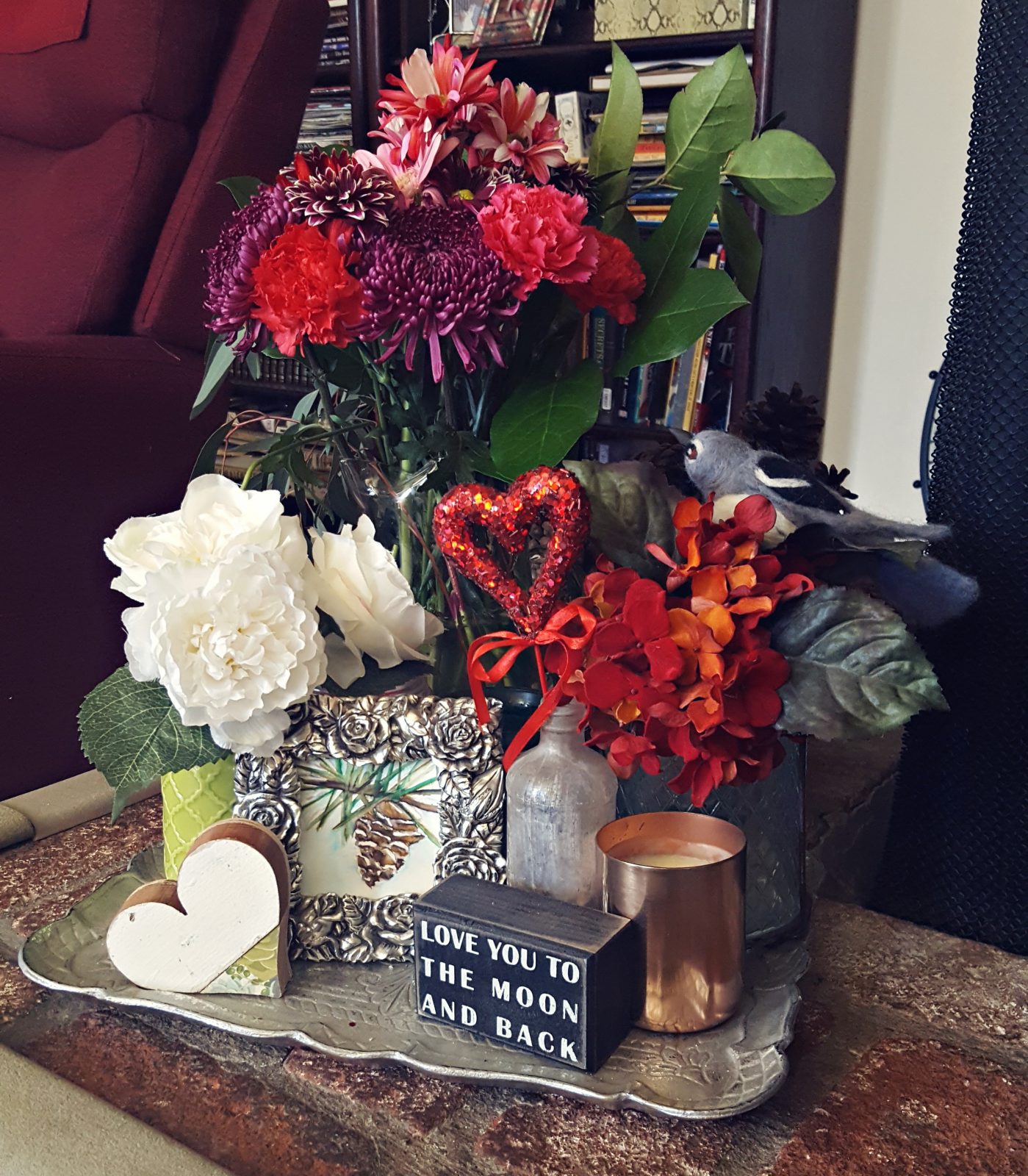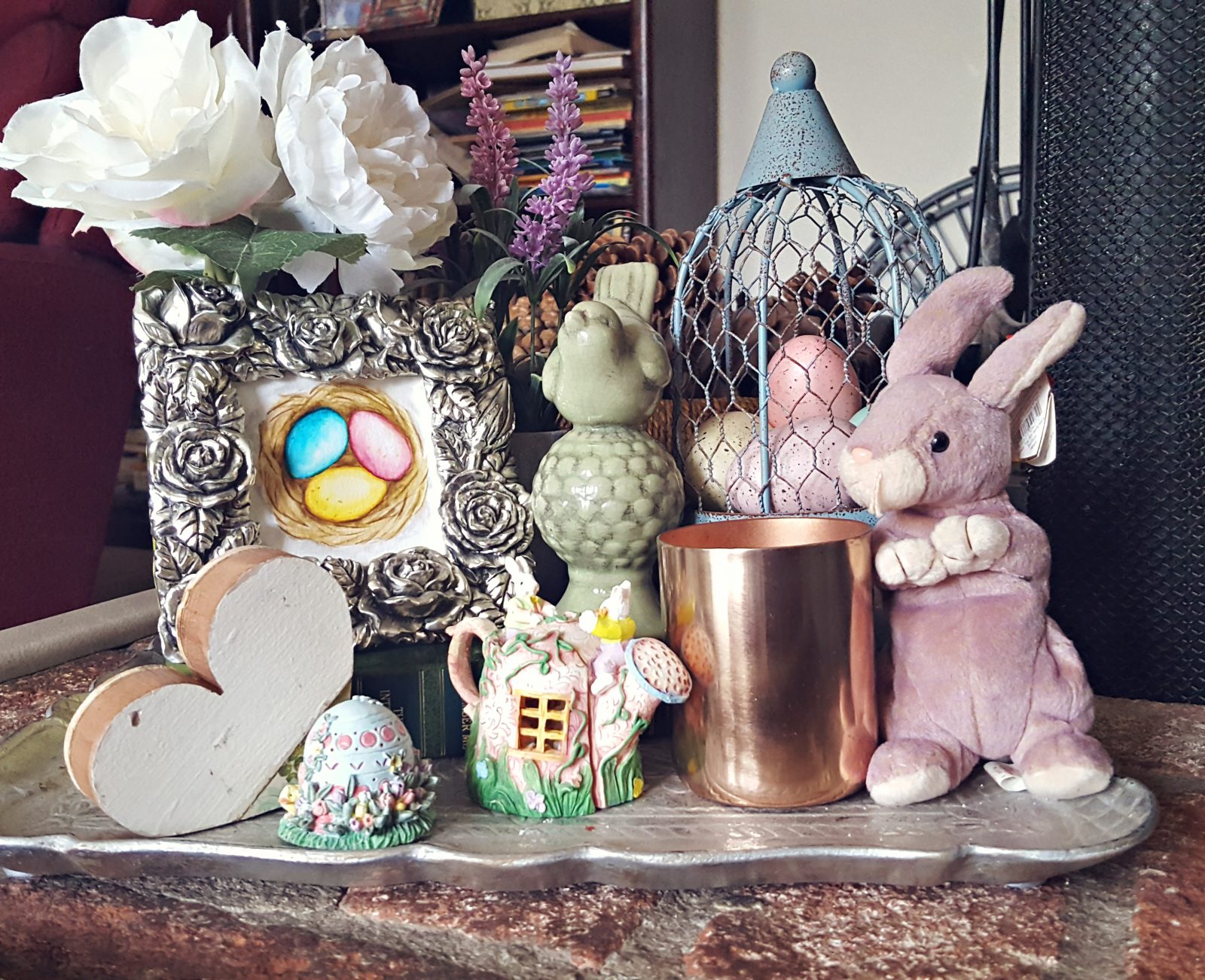 This is my current display: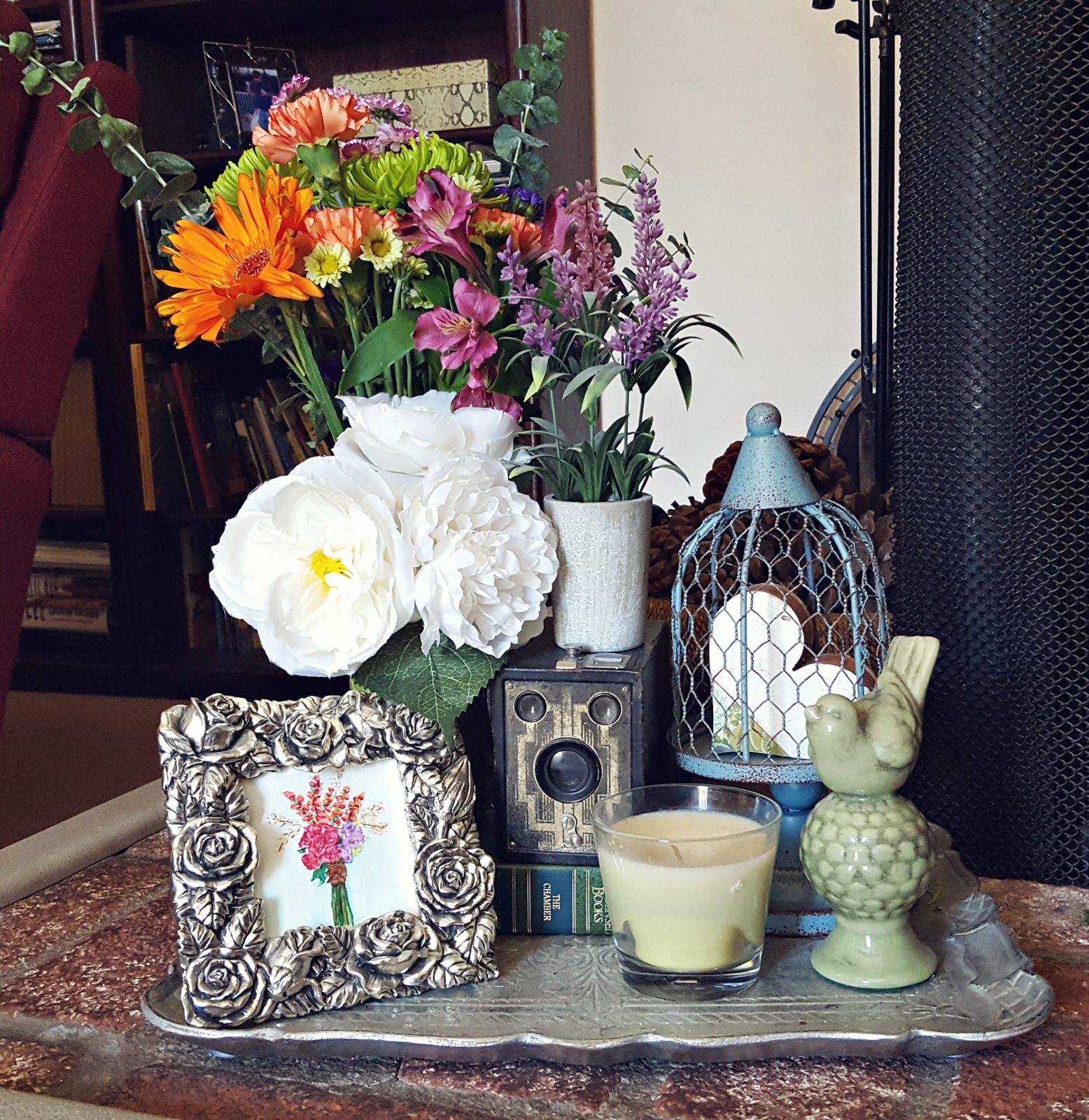 You can see that by swapping a few items, adding theme decor, fake or real flowers(or both), you can have a great little display that only takes minutes to swap out. Camera makes me happy. Birds make me happy. Flowers make me happy. Painting makes me happy. 
Please note: most items shown are garage sale/goodwill finds; camera, green bird, wooden heart, rose picture frame. All florals unless real, are from Michael's, including that cute lavender.  It's a great pace to find home decor too. So if you need that perfect but small floral, check out Michael's!
Find what makes you happy and go forth to create your "Happy Place" display!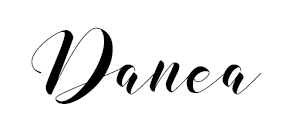 0